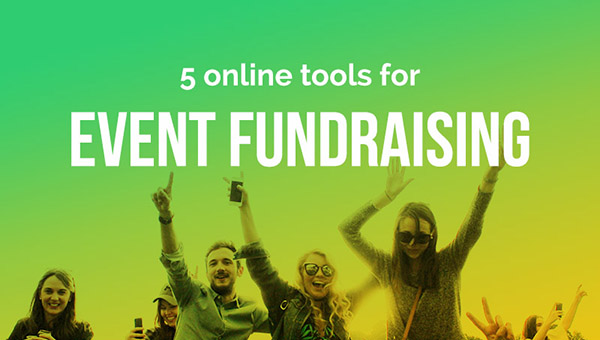 In the UK, Just Giving is the biggest and most popular event fundraising platform. It is also a very profitable business. This post explains its fees and offers a range cheaper alternatives to JustGiving that will help you improve your event-based fundraising.
Is JustGiving a charity?
JustGiving is not a charity. JustGiving is a large profit making business that in 2018 was sold to Blackbaud, a large US company, for £95 million.
JustGiving fees explained
JustGiving charges more fees than any alternative but its fee structure can be confusing. JustGiving fees are made up of four components:
Monthly fee: small charities pay £18 per month. Larger charities pay £47.
Payment processing: charities pay at least 1.9% + 20p on all donations.
Fee to donor: donors pay 10% on their donation as standard, but they can opt to reduce this to 5% or if they look really hard it can be reduced to zero.
Gift aid processing: if JustGiving processes the gift aid on behalf of the charity it charges an extra 5%.
Alternatives to JustGiving
As an alternative to Just Giving, this platform wins on low fees (no fees in fact!) but its feature set leaves a bit to be desired. As the newest option on this list, the brand of the donation platform is less familiar to most but that may change over time. 
No setup fee
No commission or payment processing fee
No recurring donations or gift aid processing
---
A more polished interface but not that much cheaper than Just Giving. Virgin Money Giving fees are also quite high. Virgin Money has good brand awareness, so it should go down well with your supporters and some may have used it previously. 
£150 set up fee
2% commission
1-2% payment processing fee
---
Another very competitive option on fees, and an attractively simple interface. Not many people raising money for you will have an account with Golden Giving or have heard about it so you may need to reassure them if you want them to use this option. 
No setup fee
No commission
1-2% payment processing fee
---
Raisely is a really interesting alternative option to JustGiving. The main difference is the ability to heavily brand your pages and the high-quality designs. Fees are also very attractive as the system plugs in directly to your own Stripe account. 
No setup fee
Optional commission
1-2% payment processing fee
---
White Fuse offers a distinctively different approach because it provides not just a donation portal but also a range of tools to manage the ongoing relationship with supporters. It provides a fully branded process for one-off and regular giving and supports card, Direct Debit and gift aid.  
£30 per month
1% commission
1-2% payment processing fee
---
Compare all the options
To work out exactly which platform is best for you read our comprehensive post evaluating all of the leading charity donation and fundraising websites serving UK charities.