Every organisation will have different needs, so the scope of brand guidelines can vary quite a lot depending on the audience they serve. Are they going to be used primarily by your comms team, your wider staff, or by professional designers? The best way to ensure your staff make good use of your guidelines is to only give them the information they actually need. Comprehensive and complicated guidelines can be overwhelming.
Here are our top tips, with examples from our own brand guidelines, for how to create simple brand guidelines that will give you the best chance of staying consistent.
1. Include your vision statement and values
While this does not provide in-depth detail about your writing style, it helps as a simple reminder of the tone that all communications should set. 

2. Show how to use the logo
It may seem like common sense but a visual reminder of what not to do is always useful. Make it easy for people to see the set of approved logo versions at a glance. You may have versions with or without a tagline, so make sure they are all included. You can also show how much space the logo should occupy. This is something that people often disregard. 

3. Colour
For the basic guidelines you can include RGB, CMYK and Hex values with a sample swatch of each colour. It's helpful to distinguish between primary and secondary colours and even to give a rough guide on how much of each colour to use in any given circumstance.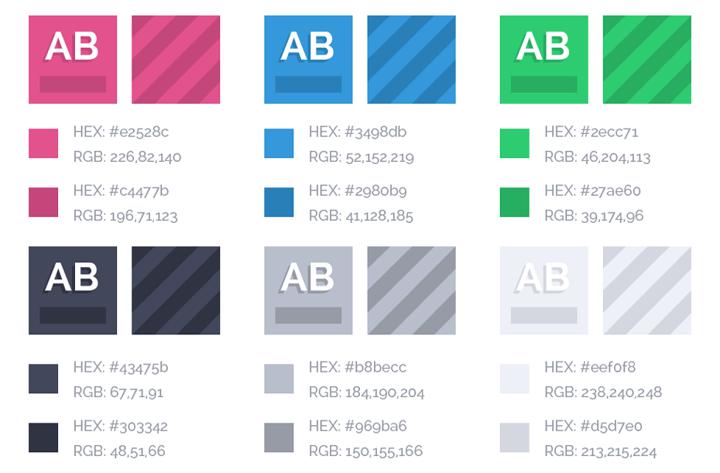 4. Typefaces
Provide a visual representation of the fonts you use in context. If you use one font for headings, show it as a heading to help minimise the amount of explaining you need to do in the document.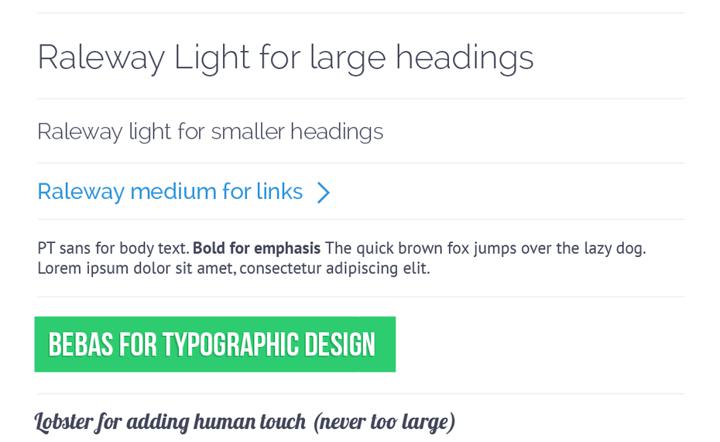 5. Provide an asset library that's always accessible
You should provide examples of your various graphical assets in your document but more importantly, make high quality assets readily available. If you don't want people to recreate poor quality versions of your brand material, the best thing you can do is give them the real thing. We suggest embedding links into your brand guidelines document to an online asset library that is always accessible and easy to quality control. These assets should include:
All forms of your logo
Illustrations and icons
Photos
Document templates such as Word or Powerpoint
Font files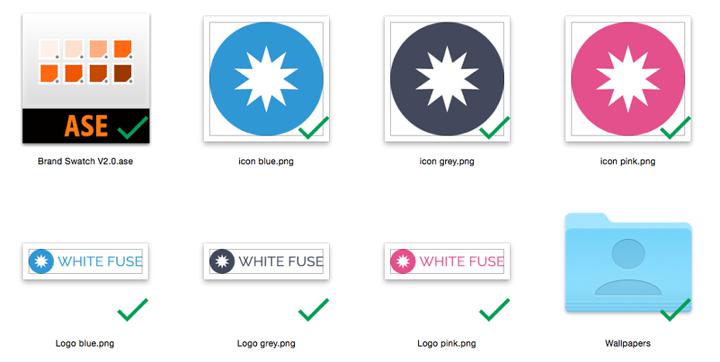 6. Demonstrate your visual style
Staff may not have the time or resources to follow detailed guidelines on how to produce material but if you state 3-4 simple rules to follow it will certainly help. Easy to follow visual examples increase the chances of staying consistent. If you have a good image library, include some sample photographs in your brand guidelines in context to demonstrate how to use them well. It's more likely that your staff will need to know how to use photos not how to take them.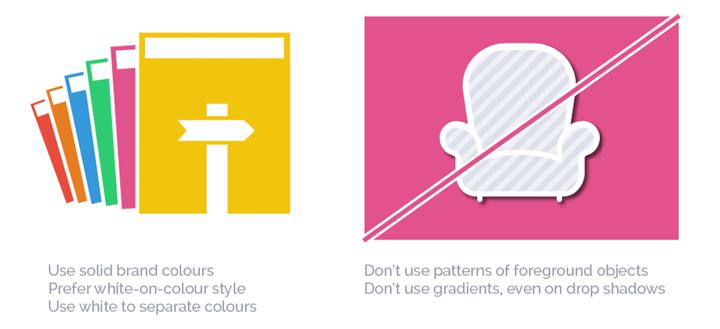 7. Include a key contact
Let your staff know who to contact if they have any questions. You'd rather they ask than make assumptions and go off piste.
8. Make your guidelines accessible
It's good if you can store your brand guidelines and asset library in one central location that is easy for everyone to access, like a webpage, intranet or shared network drive. You want it to be easier for everyone to go here and get the latest assets than revert to old email chains or dusty archive folders to find what they need. This will help ensure everyone is working with the latest resources.
Download example brand guidelines
Our brand guidelines document follows the advice in this post and your can download it here.